Little Beginnings with BIG futures!
Little Beginnings with BIG futures!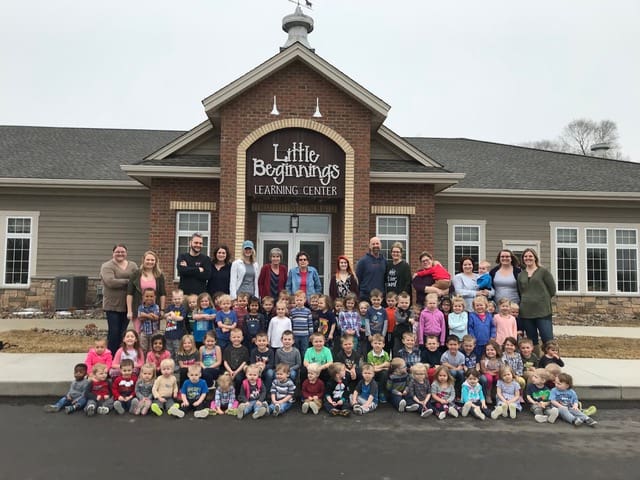 Making a difference in the lives of your infant, toddler, preschooler, and school-age child!
Little Beginnings Learning Center is a Christian childcare facility and has provided quality child care in Hastings, MN since 1999. Our caring staff are certified according to the state of MN and have experience related to child development. Little Beginnings Learning Center is a licensed facility based out of our brand new building just 3 miles north of Hastings, and 3 miles south of Cottage Grove.
Little Beginnings Learning Center offers programs for children ages 6 weeks to five years. School age care is available during the summer months, and non-school days based on the Hastings school district. We also offer after school care, with bussing from Pinecrest and SEAS. Our programs focus on age-appropriate play and learning opportunities. All children are involved in our educational and fun activities including music, art, science, math, storytelling and recreation. We pride ourselves on developing rich learning opportunities based in nature, with a nature curriculum each month and an outdoor classroom experience in the works.
Our Mission
Little Beginnings is a Christian center, dedicated to developing deep roots in appreciation for the nature around us, family togetherness, individual discoveries, and rich hands on learning experiences.